Potts Cue
Potts Cue
Potts Cue

Qinhuangdao, China

3 days

1000 set/month
Potts cue is designed by Gareth Potts himself alongside one of the best cue makers in the UK, creating what has now been globally recognised as the official Chinese pool cue. Gareth has used this cue to win all three of his Joy Masters so far and to become the best player of Chinese pool in the world.
Cue Dimensions:
1470mm (without extension)

1664mm-1741mm (with extension)
Case Dimensions:
1158mm (length)

48mm (height)

74mm (depth)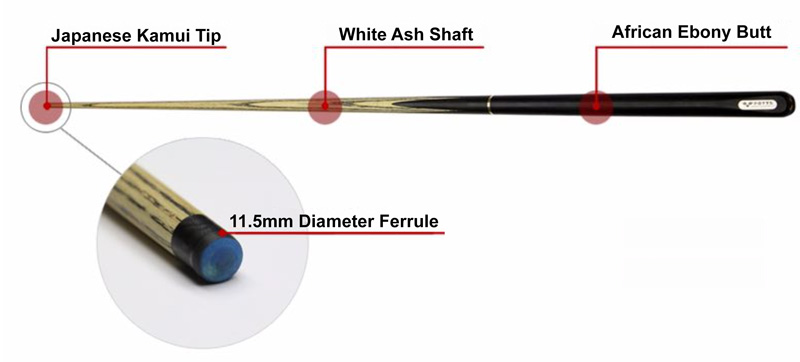 Potts Cue is hand-made from the finest quality ash wood with an ebony butt. It has a specially-designed tapered White Ash shaft to create more power, and a unique carbon fibre ferrule to stop deflection when playing with side spin, with an 11.5mm Zan tip.
Amazingly, although Chinese pool has been played for decades, before the creation of the Potts cue there was no dedicated Chinese pool cue and players either used an American-style cue, or a snooker cue. Neither of these cues are wholly suitable for the game, as a snooker cue cannot generate the necessary power and causes too much deflection due to the brass ferrule, and an American cue is simply not accurate enough for Chinese pool.
Potts Cue comes with a black case with Gareth's name embossed in gold, with space to transport the cue and butt extension.